About
---
Welcome to Sound Mentors, the premier destination for aspiring audio professionals and enthusiasts. Our program is developed and taught by a collective of experienced audio professionals, including Emmy and Grammy winning recording engineers and sound designers.
We are dedicated to providing the highest quality education in audio engineering, music production and post-production. Our curriculum is designed to give students the skills and knowledge they need to succeed in today's competitive audio industry.
Our faculty is composed of some of the most respected names in the audio industry. Our instructors are active professionals with years of experience in their respective fields. They bring their expertise and real-world experience to the online classroom, providing students with the most current and relevant information available.
In addition to our comprehensive course offerings, we also provide students with access to a wide range of resources, including software recommendations, recommended reading, and links to industry associations. Our goal is to provide students with the tools they need to succeed in the audio industry.


Sound Mentors was founded in 2020 by Jake Allston, an experienced audio professional with over two decades of experience in the industry. As a sound designer, Jake has worked on numerous award-winning projects and has earned multiple nominations and wins including an Emmy award for his contributions.
However, despite his success, Jake recognized that the audio industry can be incredibly challenging to break into. There are a lot of talented individuals out there who are passionate about audio and want to make a career out of it, but they don't have access to the right resources or guidance. With this in mind, Jake decided to create Sound Mentors, a platform that would provide aspiring audio professionals with the education, resources, and mentorship they need to succeed in the industry.
At Sound Mentors, we are committed to providing our students with the best education possible. We believe that with the right education and the right attitude, anyone can achieve success in the audio industry.
Thank you for considering the Sound Mentors for your audio education. We look forward to working with you and helping you achieve your goals.


Audio Tips And Techniques
---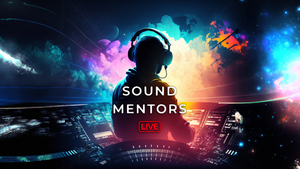 As experienced audio engineers and music producers, we know that the recording, mixing, and mastering process can be a complex and nuanced one. In this blog post, We'll be sharing some tips...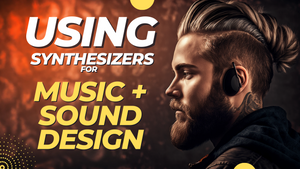 One of the most important tools in my arsenal is the synthesizer. A synthesizer allows me to create a wide variety of sounds, from the warm and organic to the...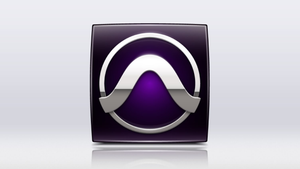 Pro Tools is a digital audio workstation (DAW) that is widely used by audio engineers and music producers for recording, editing, mixing, and mastering audio. With its powerful features and...